Major real estate developers commit to providing social housing
---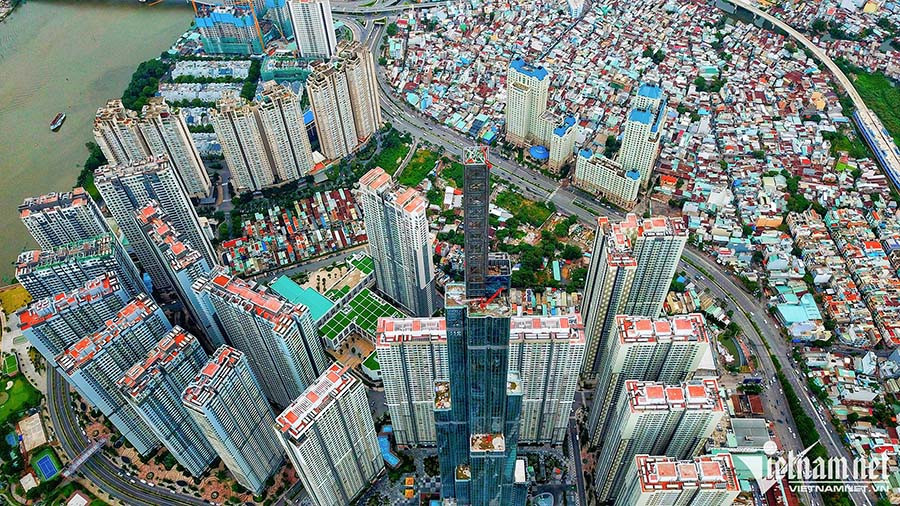 Although social housing is equal in quality to commercial housing, selling prices do not exceed 17-18 million VND per square meter.
But the market is now attracting the attention of major investors in Vietnam such as Vinhomes, Novaland, Him Lam, Sun Group, Bitexco and Hung Thinh, which have announced large-scale social housing products.
For example, Vinhomes chairman Pham Thieu Hoa said the company plans to build 500,000 social housing units over the next five years, with sales prices of VND300-950 million/unit.
According to the Ministry of Construction (MOC), 301 urban social housing and worker housing projects with 156,000 apartments and a total area of ​​7.79 million m² have been completed.
Meanwhile, 401 projects are running with 455,000 apartments and a total area of ​​22.718 million m².
However, development is slow compared to the requirements of the National Housing Development Strategy 2020, with a vision of 2030. Under this strategy, Vietnam needs 12.5 million m² of housing area. floor.
It is expected that in 2021-2025, Vietnam will need 294,600 social housing units with a total investment capital of VND 220 trillion.
Nguyen Manh Khoi from the Ministry of Construction, said that in 2020-2021, real estate demand fell sharply. Supply in 2021 fell by 34% compared to 2020, while supply in 2020 fell by 50% compared to 2019. Almost no social housing projects were authorized during this period, but this was the market segment with the highest demand.
Analysts claim that social housing generates low profits and indicate the end of the VND 30 trillion credit program. Most real estate developers are only interested in commercial housing projects, resulting in a shortage of social housing.
Nevertheless, in 2008-2013, social housing products are running out, but these new projects have revived hope.
Shorter process needed
HCM City Real Estate Association (HOREA) Chairman Le Hoang Chau said many developers are hesitant to invest in social housing due to complicated procedures including procedures on sale prices, user fees land, compensation for site clearance and lengthy investment procedures.
Meanwhile, buyers are struggling to access social housing due to numerous regulations and requirements. The regulations challenge both businesses and low-income people who need housing for their families.
The association asked the MOC to allow social housing developers to set aside 20% of their land to build social housing projects; or exchange 20% of their land or housing for social housing.
Hung Thinh Group Chairman Nguyen Dinh Trung said the state and companies should design comprehensive measures to have social housing.
Le Huu Nghia, director of Le Thanh construction and trading company, complained about the complexity of the procedures, suggesting that local authorities put in place specific procedures for this type of project to shorten approval times. legal.
Experience shows that it is not difficult to develop social housing projects. Nevertheless, it will be prudent to wait and see if investors live up to their commitments.
Duy Anh