Real estate developers open offices to retail investors
---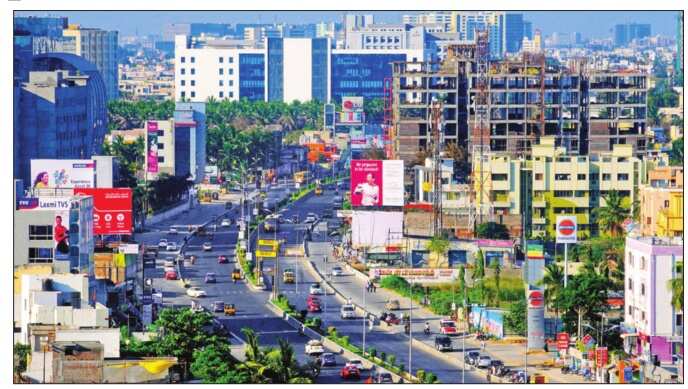 Before the REIT, companies offered co-ownership of commercial buildings
The Real Estate Investment Trust (REIT) should stimulate investment and develop the rental market. But even before the rollout of the REIT, the commercial real estate industry received a boost with another developer bringing collective ownership of office space to the city.
Bangalore-based Puravankara developers have opened two floors of a commercial office building in Thoraipakkam in South Chennai to retail investors who are eyeing investments as low as 28 lakh. Unlike conventional ownership models, there is no clear delineation of ownership boundaries in the collective condominium model. Although the investor obtains a registered bill of sale, title is only to the undivided portion of the land and building. The developer takes over the leased space and leases it to businesses. The investor, in addition to obtaining around 6% to 7% rental returns, can also expect long-term capital appreciation.
Prestige Group, another Bangalore-based developer, has been active in the condominium portfolio for more than 20 years, but the lower ticket size may make Puravankara's offer attractive to average investors.
Prestige, which started with a note size of '50 lakh two decades ago, now offers investors space at a higher price range of '1 crore and above, Prestige CMD Irfan Razack said. "Our overall portfolio of commercial office space is approximately 18 million square feet, of which approximately 50% is collectively owned," Razack said. In Chennai, of the 1 million square foot area owned by the group, about 40% would fall under joint ownership, he said. "It's an unstructured REIT model and it's worked pretty well for our investors," Razack said.
To start, Puravankara offered approximately 30,000 square feet of space in a 13-story building to retail investors. "This model was designed to provide investors with the opportunity to earn a long-term alternative income, without the hassle of traditional office space rental," said Ashish Puravankara, MD of the company. The group was encouraged by the model's success in Bangalore and Hyderabad, where it was introduced more than a year ago, he said.
About 2 lakh square feet of office space was sold to retail investors in Bangalore and about 1 lakh square feet was sold in Hyderabad, said Anand Narayanan, sales president of Puravankara. "There is a risk of vacancy in the transaction. But once rented, this risk no longer exists for nine years. In addition, every three years the landlord can expect an increase of around 15% in rent," he said. The average rental yield is about 7% of the investment, he said, adding that for 28 lakh, the group provides 350 square feet of space to the investor.
There are challenges, however. "Traditionally, people want to know the boundaries of properties when it comes to real estate investing. That is why there are not too many developers in this condominium development business," said N Nandakumar, MD of Devinarayanan, a Chennai-based developer.
"If one landlord is unwilling to rent out their space, it could also cause problems for other landlords. Its proper functioning depends on the quality of the legal documents that one does," noted Ajit Kumar Chordia, MD of Khivraj Estates. The resale of these spaces is another obstacle. Unless a like-minded person approaches, reselling an undivided share of the property could be difficult, he said.
Ashish, however, thinks reselling is never a problem as there are a large number of investors waiting in line. When the unit cost is low, there's a huge pull, he said.
Rental of office space in Chennai has been in recovery mode for the past three years, Chordia said. "Over the past year there has been a 10% increase in office building rents," he said.
END OF ARTICLE