Sustainability is a must for EEC property developers
---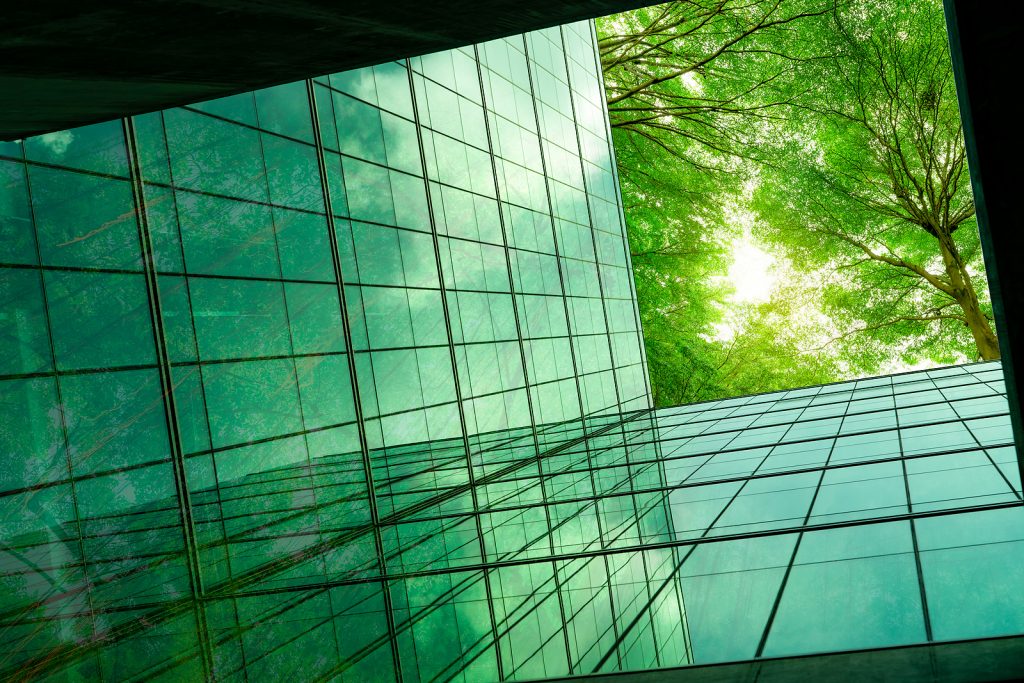 Long considered an unaffordable cutting-edge technology, sustainable real estate development has finally reached mainstream status in Central and Eastern Europe.
Real estate development companies in the Emerging Europe region are facing increasing pressure to align their strategies with environmental, social and corporate governance (ESG) principles.
For the most part, they react positively.
---
---
Environmentally friendly design techniques and materials have become an integral part of the region's construction process, and more and more companies in Central and Eastern Europe are making ambitious net zero emissions commitments.
During this year's edition of MIPIM, the world's largest real estate event held in Cannes from March 15-18, we spoke with several industry insiders about real estate sustainability and what it means for the present and the future.
Growing demand
Christoph Salzer, Vice President of Warimpex, an Austrian company active in the Polish market, spoke about it bluntly.
"Sustainability is a must," Salzer told us. "You won't have really good tenants if you don't build sustainable buildings, and you will have difficulty finding financing initially. The world has changed enormously in this respect over the past two years, especially since the introduction of the EU taxonomy. »
The EU taxonomy is a framework for defining sustainable economic activities in the European Union, and it is seen as a stepping stone towards creating a climate-neutral economy in the EU by 2050.
"The buildings we build from scratch are 100% sustainable," Salzer added, "but existing old buildings are much more difficult to improve in this regard."
Grzegorz Kaczorowski, head of Warsaw's Economic Development Department, said there were actually fewer such challenges in Warsaw than in Western European cities.
"There are not many old buildings that we can modernize in Warsaw. We mainly work with buildings from the 1990s, which makes our job much easier.
"As for new buildings, about 94% of all office space built in Warsaw these days is certified in one way or another, whether with LEED, BREEAM or other standards", added Kaczorowski.
"Overall, Warsaw is well aware of the latest real estate standards in terms of sustainability, mainly because there is a strong demand for such buildings among tenants and buyers, and developers continue to supply them."
Young drivers of change
Lukas Geležauskas, property developer at SBA Urban in Lithuania, agrees that sustainability is now on the agenda.
"We were very early on the theme and it was something that we felt differentiated us from the market," said Geležauskas. Emerging Europe. "That is no longer true. Now everyone in the market is doing it.
According to Geležauskas, to some extent the trend can be attributed to younger generations who are more environmentally conscious.
"The new generation of people working in tech will gravitate towards companies that take sustainability seriously – that don't just talk about it, but invest in it and have something to show for it, like an eco-friendly office" , explained Geležauskas.
Tim O'Sullivan, head of investment properties at CBRE, said millennials as a workforce group have much higher expectations in this regard than previous generations of workers.
"Sustainable workspace is just what they expect, and companies need to keep up," O'Sullivan told us at Cannes.
He also added that in his opinion, there is still a lot of work to be done on ESG.
"The issue of sustainability is difficult because what you are referring to is just the 'E' of ESG. The 'S' and the 'G' are kind of secondary, and the 'E' is really front and center right now," O'Sullivan commented.
All the little things help
Unsurprisingly, Estonia is all about sustainable development.
"Sustainability is now taken for granted in Estonia, but it is also a never-ending process because there is always room for further improvements," said Kadi Metsmaa, CEO of Esplan in Tallinn.
"I should also add that the current change does not only apply to separate buildings, but rather to entire cities. In fact, the whole country is moving from a car-centric to a human-centric approach. »
Ursel Velve, CEO of Mainor Ülemiste, another Tallinn-based real estate company, told us that his company had listed exactly 34 areas where it still wanted to fine-tune its sustainability.
"For example, if you took all the single-use food boxes that our campus processes each year, you would be able to create a structure the size of a 13-story office building," Velve said. "And so at the moment we are piloting a project to introduce reusable boxes instead. It will work like our system with plastic bottles where you get back the two euros you paid on your first drink purchase.
Meanwhile, in the Czech Republic, the JRD Group of Prague has been using environmentally friendly building materials and technologies for almost 20 years now, but according to Michal Vit, the company's planning director, the national field competitors is still far from crowded.
"Few Czech companies offer sustainable real estate solutions that would be similar to ours," Vit said. "We find this surprising as there is clearly a strong demand for such services in our market."
---
Unlike many news and information platforms, Emerging Europe is free to read, and always will be. There is no paywall here. We are independent, not affiliated with or representing any political party or commercial organization. We want the best for emerging Europe, nothing more, nothing less. Your support will help us continue to promote this magnificent region.
You can contribute here. Thank you.