Volta Property Developers Call For More Mortgages To Help Reduce Ghana's Housing Deficit
---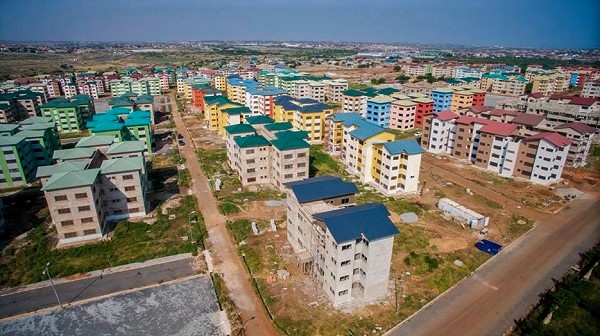 The Volta Regional Housing Developers Association has called on financial institutions to introduce more mortgage schemes to help address the housing deficit in Ghana.
The Association explained that mortgage financing would provide more flexible terms for people to own or buy homes, thereby reducing the country's housing deficit.
Speaking at the official opening of the Ho branch of CAL Bank, an executive member of the Association, Reverend Bright Adonai, praised the contribution of financial institutions to business growth.
He, however, believes that there is a need for a paradigm shift in investment in the real estate sector – which has contributed to Ghana's development – ​​in this era of global economic downturn.
"We hope that the banks will provide a fresh perspective applied to an industry of great relevance such as the real estate industry in particular, in the current national and global economic conditions to help us achieve our goal of contributing immensely to the region and to the nation's development," he said.
According to the Ghana Statistical Service (GSS), the country's housing deficit stood at 1.8 million in 2021, registering a 33% reduction from the previous 2.8 million.
This was attributed to builders not building enough to meet demand, pushing home prices to record highs.
However, the Minister of Works and Housing, Francis Asenso-Boakye, said the government was aiming to introduce policies that would reduce the cost of owning decent housing in Ghana by 40%.